I was just reading this article I found in a yesterday's local magazine. A mustang was made from 5,000 beer cans.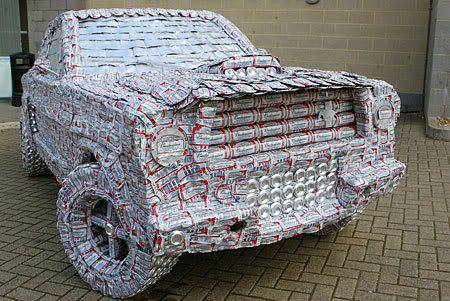 Like all good students Jack Kirby collected his beers cans. Unlike most good students the art and design student actually found a use for them. When he realized Budweiser was giving away his dream car, a 1965 Ford Mustang, he set about making the car out of 5,000 beer cans.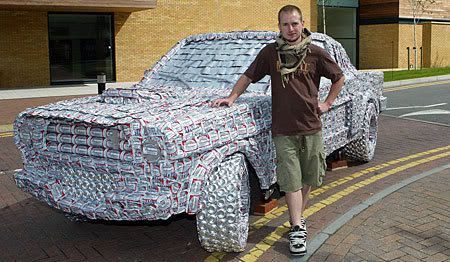 That had of made him spent some hard working hours there, he's very skillful with those beer cans. I doubt I would ever get something done like that. It actually looks like a real Mustang if you look up close.
Story faithful users for the inconvenience cause, poem will be posted next time